Recap!
Hey, everyone! It's time for another Recap! I hope your week was super blessed – I know mine sure was! And now let's take a look back at what the Lord gave me to share this week…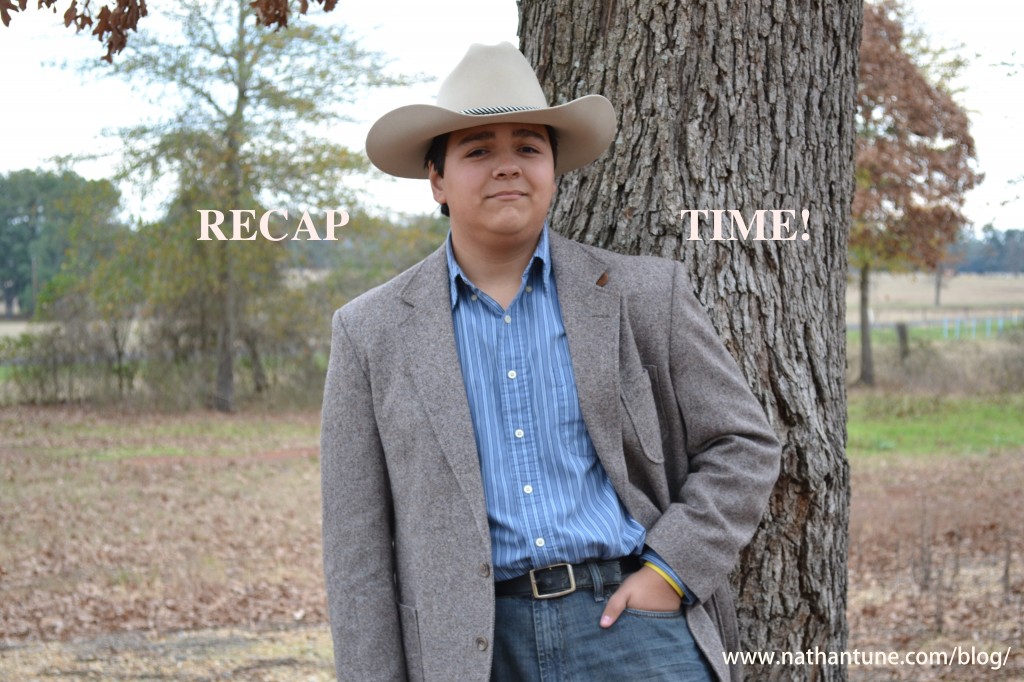 Monday I wrote a tribute to a:
Small Town Southern Man
Today my blog is titled this because of a very special person who was in both mine and my family's life every since I was a little over a year old. The man I am going to talk about today has passed away and gone on to be with the Lord now, but we will take this blog post to remember a great man of God who was dedicated and committed. READ MORE….
Tuesday my mom asked about:
God's True Love – Do You Have It?
When Nathan asked me to post today for him, I prayed and asked God what he would have me share with you. And his answer brought me to 1 John chapter 4. I encourage you to read the whole chapter, but what I want to focus on today is verse 20: READ MORE…
Wednesday I talked about how we need to:
Cry Out To JESUS!
Hello everyone! I am back today, writing on my blog again! It is getting somewhat difficult to keep up with these daily blog posts, but I am doing my best to do so! I also have to finish up my lesson for this coming Sunday class! READ MORE…
Thursday my mom shared:
Fire! Fire!
It feels awesome to be on fire for God, being in his will, and being out and about doing his business! Amen?!
Last night, Nathan and I visited a little church down the road from my house. Since the first time I passed it (right after I first moved to Texas), I knew there was something special about it. READ MORE….
Friday I asked:
Why Neglect God?
First let's look at the definition of the word 'neglect'
"To fail to carry out an expected or required action through carelessness or by intention." READ MORE…
Yesterday I shared on Facebook that I wasn't posting. 
Blogging Less Often
Posting every single day has become a little too much. I will be blogging about three times a week. With so many outdoor activities and other duties I have, it is time to cut back a little on the blog. I will still be updating and adding new songs and all sorts of exciting things. I'm still praying with my best friend almost every night and God is still blessing.
I'm just working to find a way to balance all of these exciting things the Lord has placed in my path!
I pray you enjoy your day!
God bless y'all!
Sincerely,