RECAP TIME!
Hey everybody! So today I'm not really gonna write much of a blog I'm just gonna link back to what I've talked about in the past week and discuss those things some more.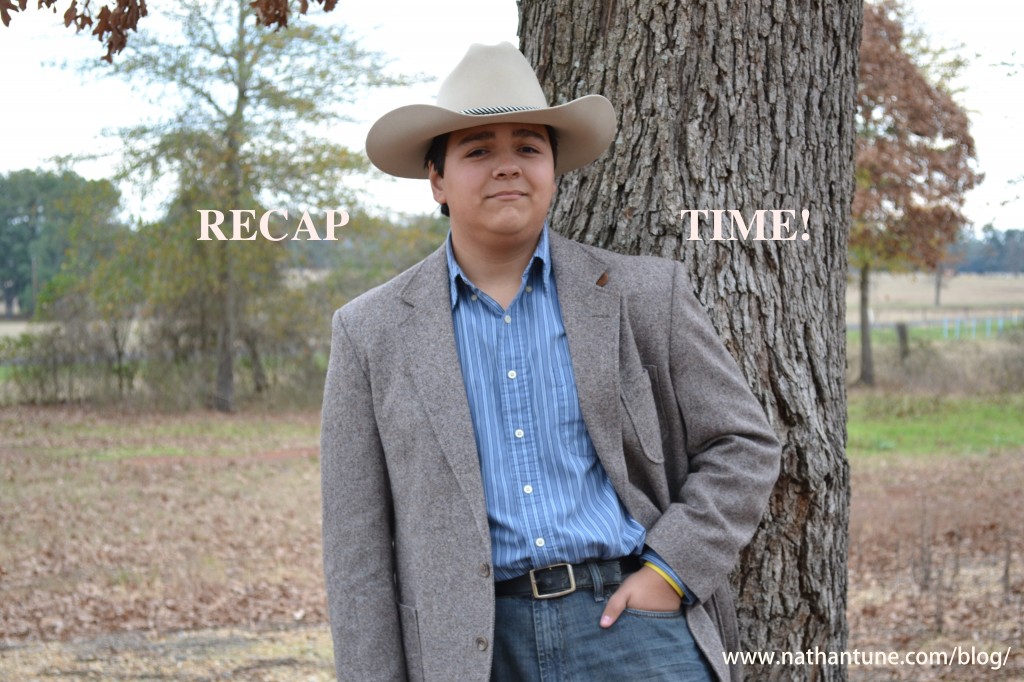 We talked about how to:
JOURNEY SLOW, DON'T STOP BELIEVIN'
I've talked about how you should journey slow, take your time, enjoy the beauty of God's creation – which is all over the place. Everywhere you look you can see his glory, in every aspect of nature. But if you turn to the world, as in the cities or countries, you don't see much of God's glory in most of the people… READ MORE…
REFUSE! 
Today I would like to talk more about stepping up to the plate and taking action! Not just talk and pray about it but really take action to go along with the teachings that you receive from your Sunday church studies. I follow this artist named Josh Wilson… READ MORE…
DO NOT BACK DOWN! 
I know there are times when people will try to push you against the wall. They'll even knock you to the ground! But here's where the going gets rough, which means – you've got to get TOUGH! I like to take this song and use it while saying this message to those who are discouraged or feel like they are at a loss… READ MORE…
OVERCOME!
In this day and time I know for many Christians, it is often easy for us to become saddened, depressed, discouraged, emotionally, physically, mentally and just spiritually drained. But here is where the good comes in, because think for one second if you will… READ MORE…
CARE!
Today I'd like to talk to you about caring, sharing, and of course BEING A LIGHT! I believe that you can never talk too much about being a witness and an example for God because the bible says that he doesn't just want us to go out and witness to others, he want's us to BE a witness! READ MORE…
BE HONEST.
Today I'd like to talk to you about LYING! And what it means these days to people "Keeping Their Word" and what it used to mean… READ MORE…
LIVE SIMPLY.
Today I'd like to discuss with you about life being simple. It's quite simple really, not that hard to follow through with and even though you can't see simplicity, you can still touch it… READ MORE…
BE STRONG!
What else does it mean to be strong? Where does true, real, pure and whole complete strength come from? It's SIMPLE  If you have joy, you then have strength, but what joy do you have? The Lord's joy! If you have his joy deep within your soul then let me tell you people his strength will flow within you and you'll be spiritually uplifted and no devil in hell can get you down! READ MORE…
PRAY!
It's been awhile since I updated you on my daily prayers with my best buddy. Well, we've been continuing on with that – no matter what has happened in our lives! Despite the fact that we are miles away from each other and have totally different schedules… READ MORE…
PRAY SOME MORE! 
When you have been praying with your best friend for 30 days straight, the subject isn't something you can get off your mind so easily – I know I can't! My best buddy and I both believe that last night's 30th day of prayer is not the end to something great, but that it is just the beginning to something truly wonderful and magnificent in the eyes of God… READ MORE…
Just in case any of y'all missed these blog posts, here is a quick and easy way to find them and read up on them! I forgot to mention that mine and Cameron's 30th day of prayer was not only that – but also my 30th blog post! I started blogging the same day he decided he wanted to call for prayer. AMAZING! That goes for both the daily prayers and the blogs!
I hope you've been enjoying them!
Have a blessed Sunday!
Sincerely,