When I Fell In Love With Texas!
This is the shortest title that I could get for this subject! It's not only going to talk about when I fell in love with Texas but it will also talk about my acting and learning experience in Dallas, Texas at KD College – because that is where my first visit ever in Texas took place. It was then that I knew it was just right.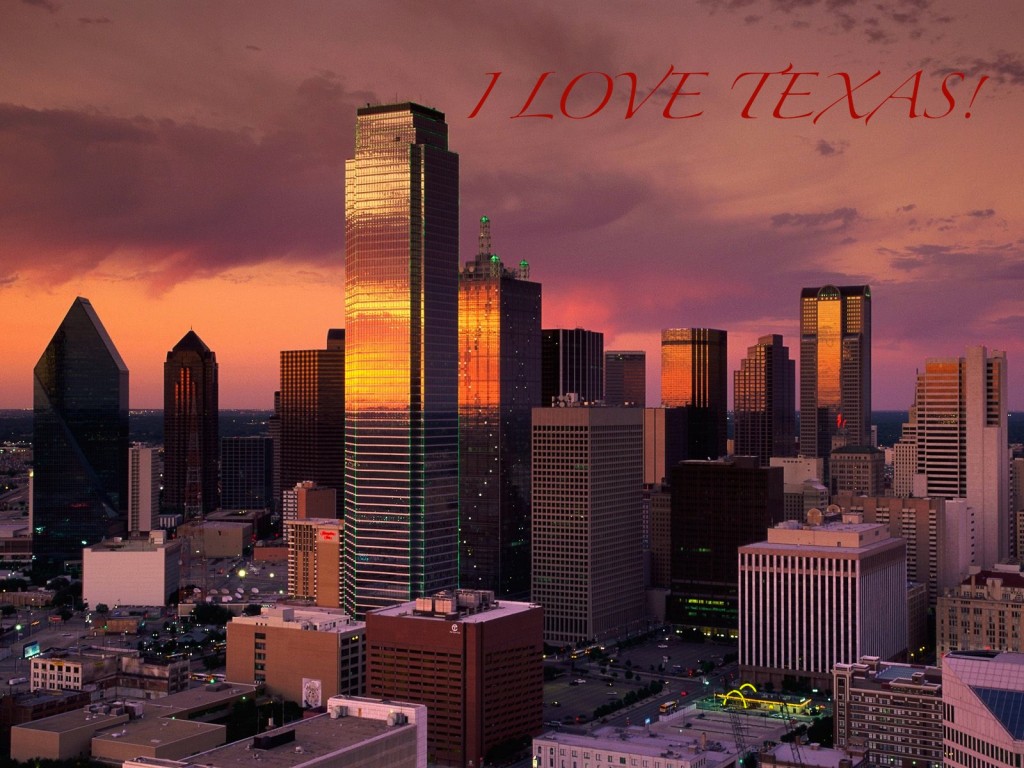 I'll start off by saying that I have always loved Texas deep inside, every since I was a little boy, for all kinds of reasons. One of them is because I liked the shape! Another is, of course, because of Walker Texas Ranger (CHUCK NORRIS!). So being in Dallas those two weeks that summer in 2011 was such an amazing event for me. I couldn't believe I was sitting where I was, and the Dallas skyline was beautiful. I loved it – especially at night!
It was there at an RV park in Dallas one summer night that I looked around and felt so at peace. Everything just felt so right to me, even though it took so long to get there and things got in the way. The journey wasn't much of an easy one. I was fought the whole way – somehow we managed to reach our destination. (In many cases it's not so much about the destination as it is about the journey but in this case the destination was everything._ For those of you that haven't heard me talk about how I came to realize that I wanted to be an Actor and go to KD then let me explain to you how all of this came to be:
"You may not be able to control the events, but you can control their meaning."
It came from much pain, heartache, and prayer of course. After my mom had left me and my family I started praying a lot more, not just for myself and family but for others as well. I also began asking God what his will was for me. I knew that I had a passion for acting but also I have a desire to help children – whether they be orphaned, abused, abandoned, hurt foster children or children that are just taking a turn for the worse. I'd like to be able to help them someday. But how could I tie both my passion and my desire in with the same thing?
And then it hit me!
I could pursue my passion for acting as a career and with the money I make, I could have all kinds of places sit up for the children and have my own ministry for them. After my time at the acting camp in Dallas, I began to realize that I would also like to have my own talent camp like that in a way. There were many ideas that flooded my head but the ones I felt so sure of was pursing my dream of becoming an Actor so that I could help the children as well.
"Jesus said unto him, If thou canst believe, all things are possible to him that believeth." Mark 9:23 (KJV)
The scripture is truer than true, I was fought hard to get to Dallas, Texas and it was a bit rushed at the time as well, getting everything together and then with all the problems we had with our bus throughout the trip, it just was a long journey from MO to the great state of Texas!
But once we made it there and got to looking around being in the atmosphere made all of us feel so much different. Looking back on that time, I still can't believe how peaceful and calm the feeling of the whole trip was. Leaving, though, had to be the hardest thing for me. At the acting camp I had made some real friends, a very best friend, and really had some of the greatest times. So having to just say goodbye was hard – for all of us not just me. Everyone who was in Acting camp with me all bonded rather quickly with each other.
I still say my heart never left Texas after being there that whole two week July 2011, I now live in Texas and though I had to depart for quite sometime so that we could move from Missouri to here and get our house sold up there as well. I don't claim to have ever left Texas because my heart has been in this great state every since the day that we left.
When we found our place, it was even more exciting: right in the Pineywoods about an hour from Tyler Texas, where my grandparents used to live about 30 years ago. Moving here was a great thing. It's beautiful out here. I really like Dallas too, though. I intend to do an enormous amount of work there with my dreams and goals, but I don't know after I drive in Dallas something about that could make me change my mind about how much I like it. 😉
Whatever is in store for me and my family I am sure that it is going to be something great and BIG because we are living in the greatest, BIGGEST state there is!! "SECEDE" We have lot's ahead of us I am sure if you read my Postmaster Mom post, you see that since she got here to Texas, God has already worked great things in her life from it. Texas is blessed for sure! Do they have some bad apples now and then? Of course they do! There is gonna be bad people everywhere, but as I'm constantly saying:
"we've got to look beyond what we see and sometimes; the good will always outweigh the bad.
I've only ran across a few rude people here in Texas but most of them are very nice and caring people filled with Texas spirit and that Texas spirit seems to help some of these Texans live out long lives! I was at town awhile back and heard a grandma talking about HER GRANDMA being sick or something! CRAZY! 

God bless y'all! And God bless the great state of TEXAS!
I LOVE TEXAS!
Sincerely,