God, Protect The Children
Today I want to blog about all the hurt, brokenhearted children… the ones in pain, the ones without parents, the ones that have no one, the ones that struggle each day, the ones that sometimes miss meals – sometimes maybe even for days.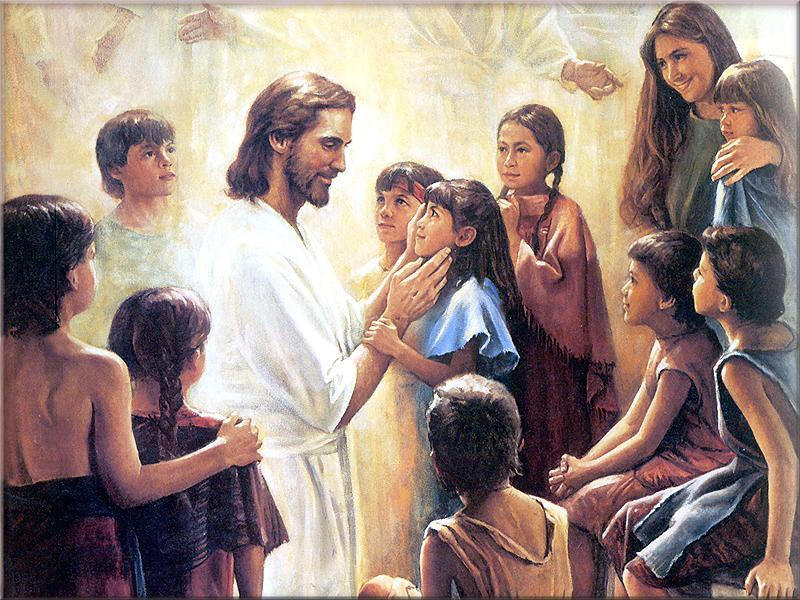 THE GOOD AND BAD KIDS
Pray that the bad kids somehow get help and somehow turn around. Pray that the good kids get what they need to make what they want to of themselves. Pray that the ones without families gets blessed with families – loving, good, morally straight families – that will be able to help them in a great way. Pray that the pain be eased (even though it will never go away); pray that it gets better, and for the ones who are abused, the children who live under the roofs of drug addicts and alcoholics. Pray that they may be saved from the hell they have to endure on a day-to-day basis. Pray that they be protected and carried through each day with the hands of God wrapped around them tightly. For all the orphans, foster children, abandoned, hurt and abused here in America and around the world, pray so that they may be delivered someday – hopefully someday soon.
"But Jesus said, Suffer little children, and forbid them not, to come unto me: for of such is the kingdom of heaven."-Matthew 19:14 K.J.V.
We need to pray not only today but everyday for all the children around the world that God protects them and watches over them. Think about it for a moment: as I'm writing this now and as you are reading this there could be somebody somewhere today going through some pain. The homeless children, or the children victims of abuse because of alcoholic dad's or mom's, those who suffer from the actions of their parents. Never do they get to live what is known to be a normal childhood and most likely because of how they look they are looked down upon. Sometimes it appears that all the people who care about another and have genuine kindness are gone. All that seems to be in this world is a society of people who only think of themselves, with their only concerns being:
"What shoes will I wear today?"
"Where will I buy them?"
"How much will I spend?"
"What movie will I see?"
"People live off of two things: luck and kindness. The problem is the kindness is disappearing. You're lucky if you find somebody kind."– Cameron Wilkinson
This is a quote from my best friend, and I find it very neat and quite accurate. It's hard to find somebody kind, and this quote was written by the kindest guy I know. I'm very lucky to have found him, and we should all cherish and honor people like Cameron who make a difference in the world by being kind. It looks as if all the kind generous and compassionate people are dying off. Either it's because they've just grown adapt to day-to-day life with all the pain it can cause, not just to one's own self but also to others as well and those others being little, small innocent children. Or it is because they just simply don't have a heart? That has to be it! One must not have a soul in them to be able to look at a small, innocent child being abused and not think anything of it. And though it may not be that bad yet, there are indeed some people who just don't care one bit about the subject. They may also be too afraid to view these things, but it is a very serious issue and won't get taken care of by looking in the other direction.
PRAY GOD PROTECT THEM
Not only for the little children but also the older children as well. They all need our prayers – even those who have taken the wrong path and are going to allow their pain to become their shameful time. But after living a life that they have, you can't really blame them for turning to the way that they turn. We've just got to pray God be there and continue to watch over them and protect them and that maybe there will be someone out there who is a light that will lead them closer to God. My heart is always heavy for children – and hurting people period. Anyone that has been through some trails or heartache in their life, I have a great concern for them and care for people like that. Also, remember that one must be courageous to have faith. With faith comes hope and from hope there is strength and  from God's strength – joy!
God bless y'all!
Sincerely,