Friendship!
Today I'd like to discuss friendship: What the bible has to say about friends, what I have to say about friends, best friend scripture references, what it means to be a friend, my best friend  – and much more!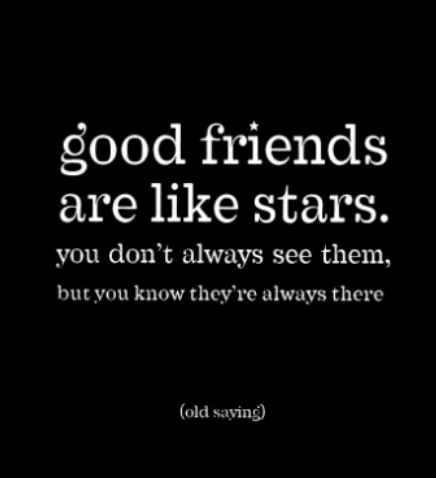 For me, the statement in the above photo is extremely true –  especially for my best buddy and me. My mom found that picture and sent it to me one day and said she thought of me and Cameron when she saw it. I liked it and I've kept it since then to share and to look back on from time to time.
Being the distance that we are from each other, that can sometimes be hard on our friendship; it can be hard on any friendship right? But there has been something great about us being friends since the first day we met each other – though we didn't realize it at the time, we do now! We did notice, though, just how quickly we clicked with each other like we had been friends our entire lives!
Really, it was that crazy! Have you ever felt that way when you first met someone new? (I met him at my KD acting camp in Dallas, Texas) and though everyone I met there seemed familiar, Cameron and I hit it off real well and we were quickly great acquaintances, which has now grown into a one very  powerful friendship – the type of friendship that God intended us to have with others. There is no doubt, though, that God doesn't have special friends out there for everyone. Pretty much everyone has a best friend out there in this world and I'm thankful for mine!
"A friend loveth at all times, and a brother is born for adversity." Proverbs 17:17 K.J.V.
This is one scripture my best friend has quoted to me multiple times throughout us knowing each other. It's been over  a year now since I've seen him. We've known each other for two years, though, and everyday since we first met he's been right there for me and we have talked to each other pretty much everyday since we first met and since we said goodbye to each other. But really with a friendship like ours, it's never goodbye.  I prefer "Until We Meet Again"( much better way of saying things). Because you never know when you may cross paths with someone again. I am pretty certain I will see him again soon, though – I hope so!
My Best Buddy's Input:
"By no means is friendship necessarily easy. We do have our ups and downs, but at the end of the day we are – and will always be – friends. Friends don't give up on one another. That is what unconditional love is and a friend Loveth all the time. Unconditional love is loving someone no matter what condition they are in or you or in ,or the conditions of the situation. A true friend is a friend no matter what is going on."- Cameron Wilkinson
We've kept in touch through every form of contact there is. I've been there for him and he's been there for me. That's what friendship is; that is what a true friend is. Even the friend that the bible talks about, the friend that sticks closer than a brother. With our recent daily devotional that began in January that has been a great new edition to our friendship. It's helped us to both grow stronger – not just with God but with each other as well.
Being able to have such a close friend my same age that I can talk to God about and the bible while being able to turn to him to pray with me is just a wonderful thing. I hope we see each other soon enough. All in GOD'S time, I'm certain. Until then, I ask God to bless my best friend and brother in Christ.
BE A LIGHT – BE A FRIEND
You knew that I would get this in the post somewhere! When being a friend you are letting your light shine. Because when being a friend to others, you're sharing hope in them everyday! Isn't that a wonderful feeling to share hope and to let people know that you are there for them – and God is too? Don't hide your light under a bushel. Whether it's the new guy/woman at work or at school, even church! Be the first to extend your hand and be their friend. Be a light so that they might be led to THE LIGHT!
Go out today and be that friend that sticketh closer than a brother. Be the type of friend that you wish to have and though most the times the favor may not be returned, God will be shining down upon you from heaven and smiling with joy because of the light you are sharing.

Also check out the video of me singing above! I figured it'd be a perfect song to sing for this blog post today! Tracy Lawrence "You Find Out Who Your Friends Are" Hope you enjoy my cover!!!
God bless y'all!
Sincerely,