Daily Prayers: Praying With My Best Buddy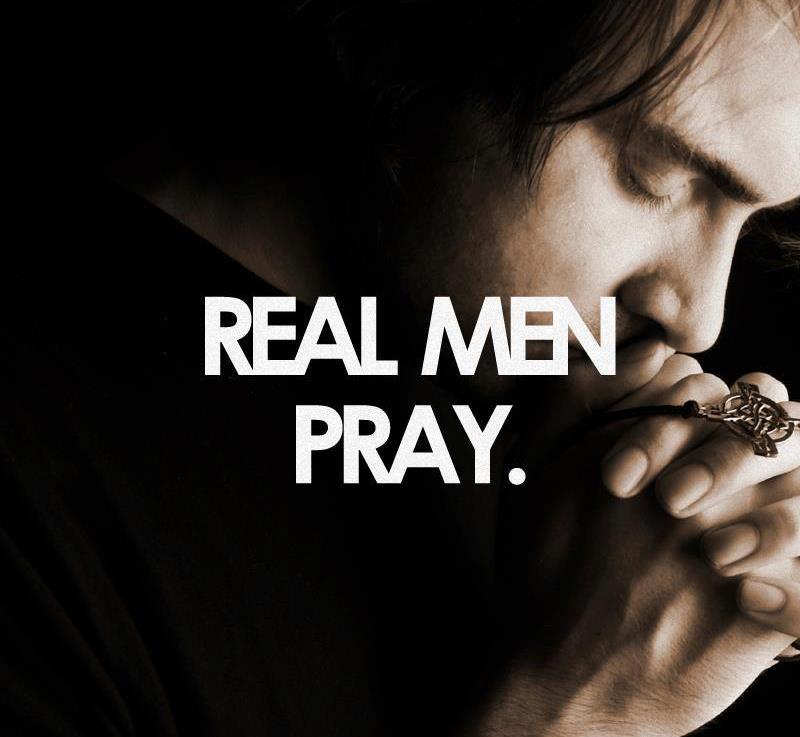 Over the past few days my best friend and I have started something new together. About a month back, he had mentioned to me that for part of his New Years' resolutions he wanted to start praying DAILY. Well, that got me to thinking and I thought that was a great idea.
We got to talking with each other a little more about it and decided that committing to anything can be hard but perhaps with the help of someone else it wouldn't be as difficult to follow through with what you said you was going to do. With that said, I thought the idea of him calling me every evening when he found the time would be great – not just for him, but for the both of us as well.
This new devotion to God has been a real eye-opener and inspiration for me. It's amazing.. The power of prayer. It is amazing to believe and have faith. Prayers are needed to be said and the feeling of God's spirit with me while praying with my friend. It really is true as God scripture says:
"For where two or three are gathered together in my name, there am I in the midst of them."_ Matthew 18:20 K.J.V.
The first night praying together was a bit weird but then that passed quickly and once we got into prayer, the Lords presence began to be known in the midst of us just like his word says and it became more comfortable for both of us. We each agreed that we felt his spirit among us as we talked on the phone.
This is what my best friend, Cameron, has to say since beginning our Daily Prayers:
"Prayer is potent. It's refreshing like after you have finished dinner or lunch and get a rush of energy. But it's a different type of refreshment. It is, in a sense, nutrition for the soul. Breakfast for your spirit is the most important meal of the day. But why is it so powerful and seemingly necessary for a healthy relationship with God? Let's take a look in Genesis. In the beginning when God was creating the universe, you hear it repeated: "And God said…" "And God said…" "And God said…" Now it is not surprising to me that God could of created such things with mere words. What is more powerful and vital then communication? We use it every day – not only with our words but our body language. We wouldn't even be able to move if our brains could not communicate with our bodies. Try for a moment to imagine a world without communication. It's nearly impossible. With words ,we can hurt others or help them see things in a new way. We can build castles and houses and churches with our thoughts. So think about what prayer does, and where it puts you. Talking to our God is no small thing. And it should be taken very seriously, for we might not have a relationship at all without communication. Pray."_ Yours Truly, Cameron Wilkinson
I agree with what Cameron had to say. In this day and time where the world is so dark and evil, we all need to take the time out each day. Whether it's alone or at church or with your friend, prayer is important  – for you and whoever you are praying for. There is a lot of prayers still to be said. One of the things I've noticed myself since beginning this routine is that the prayers you think of to pray about are endless, and taking that time to talk to God is vital – whether you pray for the things you are thankful for, asking him to take care of your needs more than your wants. Or asking him to help you or someone else during a struggle.
The point I make is that whoever you are, wherever you are, whatever you pray about, and if you pray with a brother and/or sister real or in Christ: as long as you are taking that time out of your day to devote yourself for one thing (like how both me and my buddy come together for one reason and one purpose and that is to come closer to God through our Daily Prayers) then you are accomplishing a lot.
We each thank God for giving us the opportunity to pray with each other, and for giving us each other to pray with. Also, we have thanked him for letting us be born in a time where we have all the necessities to be able to call each other and pray over the phone with each other long distance. It is a real blessing and it's great being able to have a such a friend in my life to be able to pray and come closer to God with. Which brings me to another thing: Though you always have elders, parents and other older friends in life, this is a real blessing for both me and Cameron that we each have someone our own age to bow our heads with.
With that said, I ask that you all be blessed in Jesus' name.  Amen.
And to all of you: Cameron and I ask you to remember these things daily as we are too:
Bow your heads, bend your knees, and just pray.
Sincerely,