Words I Would Say
Just a little recap on my blog post "What Do You Say?". I would like to talk about some of the words that I would say during times of trouble and heartache. I know that sometimes there isn't anything we can say – but sometimes there is. And when we have those words to say, we need not ignore the feeling to uplift the weary with them.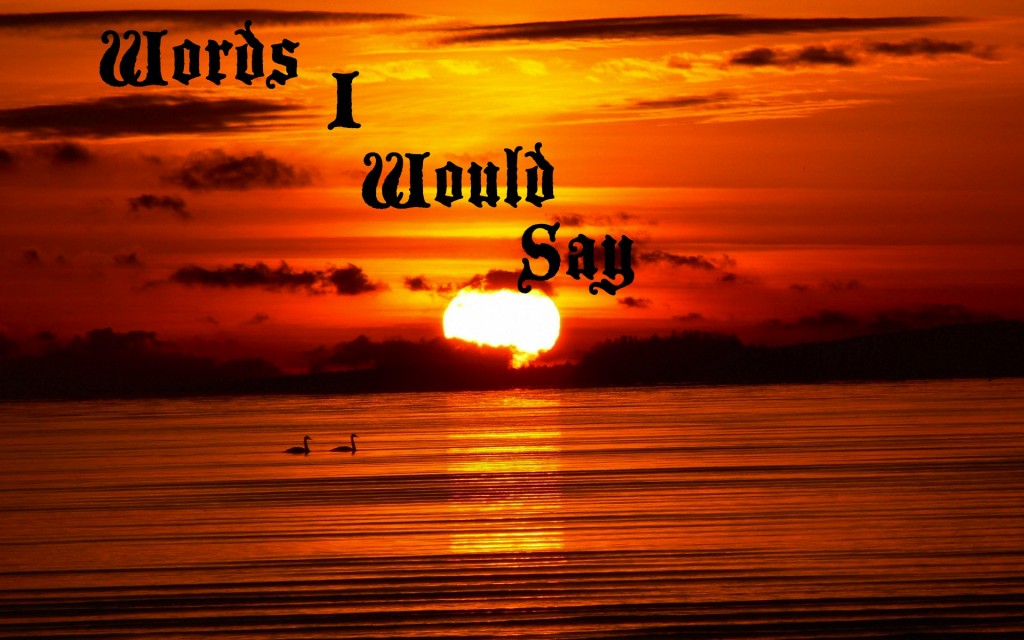 Maybe I'm speaking to someone who is weary and struggling right now or maybe I'm speaking to someone who knows of a weary and struggling soul at this very moment. Whatever it may be, if you're that hurting, struggling soul I would like to just start off by saying a few words: you don't have to go this route alone. As the matter of fact, the bible says that God has gone before us. Remember that he is on the throne taking care of business, people!
"Find the scripture that says to be strong in the lord or something good to fit with this in quotes like we do."
Do not be afraid. Be strong in the Lord and never give up hope! You will do great things, whether it be for yourself or for someone else. Believe me, you will do great things! The trial you are enduring at this very moment is a thing that shall pass, just as everything else does. Don't let it bring you down and trouble you too much. Don't forget who God is. I know your problem at this very moment may seem BIG but don't look at God and say I have a BIG problem. Look at your problem and say…. I have a BIG GOD!
AMEN!?
Words To Say:
If you were here… if we were face to face, I would tell you what just what you mean to me. I'd tell you these  simple truths: You have got to be strong in the LORD and NEVER EVER give up hope! Because remember, people: God gave us HOPE so that we can COPE! I know that I may say that often but it is true, and makes quite a bit of sense in a way, now doesn't it? Hope to cope, right? Sounds easy enough – and it is.
Another thing I'd like to mention about hope is this acronym created by motivational speaker Derek Clark. If you're familiar with me and my story you know who he is and how he came into my life. If not, check him out. He's real easy to find. Onto his acronym… though.
"H.O.P.E. Helping, One Person, Everyday."- Derek Clark
Just help one person every day and by doing so you are giving HOPE! Helping people can also help you as well because by being a blessing you will also be blessed. But just being a blessing is always a blessing, now isn't it?
Now, if you are the person who knows of someone who needs to be blessed with encouragement then all you have to do is pray, ask God for guidance, and let them know that God has got his hand on them and they don't have to live life in fear. They just must forgive and forget but they can't forget why they are here!! Take a step in the right direction toward making somebody's life better and being a light!!

I hope you enjoy my cover of this song "Words I Would Say". It is by a band named Sidewalk Prophets and I have loved it every since I first heard it. Like with previous blog posts, I almost couldn't think of the words I would say today – but the Lord inspired me once again!! I do hope you got something from my post today and that you can go out and be a difference in someone else life.
God bless y'all!
Sincerely,