Weekly Blog Post: Saturday!
It's weird not getting a daily blog post from me, isn't it? Well, I know it's weird not writing one anymore! But with schedules sometimes it's hard to keep that up and it is a less stressful trying to figure out what I'm going to write.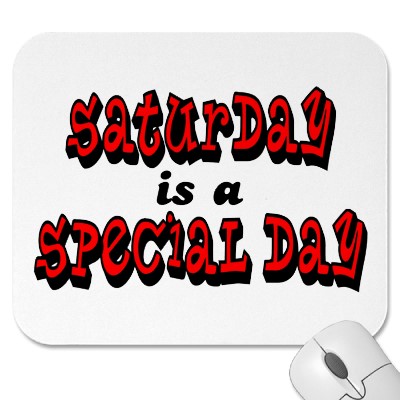 Now, I have much more time to think out a real good post for y'all! This is the second new blogging arrangement where I will post my second post throughout the week every Saturday! If my mom decides to blog for you on this coming Sunday she can, as it is reserved for guest posts. I have been busy with taking care of that Sunday school class, just helping out where I can and giving a lesson and singing a song is all. I have them memorizing bible verses and they did pretty good with remembering the one this past Sunday!! I am not going to be there this coming Sunday; I'll be visiting another church, so they have two weeks maybe even three to memorize the scripture verse I gave them this past church service to remember and that is in 1 John 4:7 K.J.V. It is a little bit longer scripture but since I'll be gone they have at least two weeks to memorize. My family and I don't sit in churches. We don't become members of a certain building. We just go where we feel God places us at any given time. We tarry there until we feel our presence is no longer needed. I enjoy so much helping with the Sunday school, though. It isn't mine, though. I believe it has been God preparing me for this work with the youth.
LIFE IS BUSY!
That's the biggest reason I've degraded my blog posts so much! Life get's busy. With what happens every day you never know what might take place so it gets harder and harder to be able to write something for each day of the week. But it doesn't mean we should quit – no matter what it is – even if it is writing a blog. Helping someone, giving of yourself, singing, anything. Praying, whatever it is, just because life can make it harder for us to continue with those things we should never just up and quit completely. The memory verse for my first Sunday school lesson was Colossians 3:23 K.J.V. And whatsoever ye do, do it heartily as to the Lord and not unto men. Whatever we may do, do it heartily as to the LORD!!! We gotta keep on with it, be strong, and never give up! He will honor our effort and it will be greatly rewarded! My best buddy and I have been having difficulties with our prayers as well because of schedule conflicts, almost considering quitting praying together everyday. But we talked it out and decided we won't, as long as him and I can both make it before midnight then I'm fine with it because then we can make it! Nothing is impossible and we shouldn't ever let anything keep us from doing such things – especially when they glorify God!  and most especially when it is prayer!! I know God will honor what we our doing. I know it is blessed. I know he is doing and has done a great work already because of it. I've seen it right before my eyes in my best friend and brother in Christ and also in myself. It's absolutely amazing!
GOD IS GOOD!
God bless y'all! Sincerely,