Tune Radio
Good morning, good afternoon, God bless! This blog post is gonna be a little different. I'd like to introduce to you the news of creating my social media sites for Tune Radio!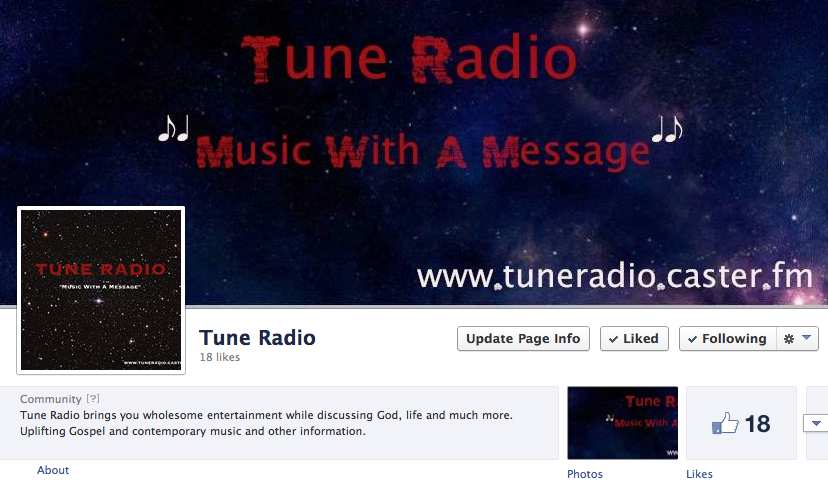 I have been working on this for quite sometime now and was undecided for awhile on whether or not I wanted to make a totally separate social media site – especially for my radio station. It becomes a lot to manage but I thought on it and I figured that well, I am very determined to make this my job. One way or another that is exactly what I intend to do! 2014 is going to be filled with many adventures and many accomplishments – for me and my family.
I have been saying this all along that 2014 is and will be the year of deliverance for God's people. The time to make things happen is NOW. I don't know exactly how I am going to make my radio station my job. I don't know how all the things I feel to happen in 2014 will happen. But I do know that I know a man who can! Amen!?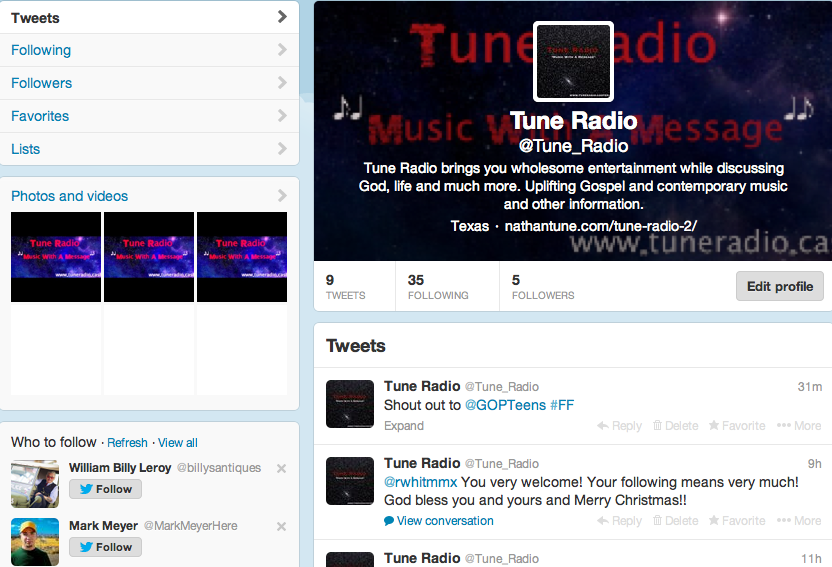 If you are reading this and you have a social media site/profile such as Facebook or Twitter then please go and like @Tune_Radio on there and I'll have the links posted below for both of those. Everything that I intend to do with Tune Radio will be much more than my personal stuff. That's why it's titled "Tune Radio" – it's not just gonna be for my broadcasts alone but It'll be for so much more later on to do with my stuff, my programs and my family's stuff. It's all just a simple matter of  time, my dear friends. And you can be a part of this while it's still new and fresh! You, my friends, can build this now!
Like And Follow "Tune Radio"
Until tomorrow.. God bless and MERRY CHRISTMAS!
Sincerely,