Trust Jesus!
Hey everybody! I'm back with a great blog post today all about learning how to TRUST JESUS! Along with this post, I will be posting a video that I created for public speaker (Derek Clark) back in 2011. The video is about this song that he wrote about learning how to TRUST JESUS! So, I hope you enjoy!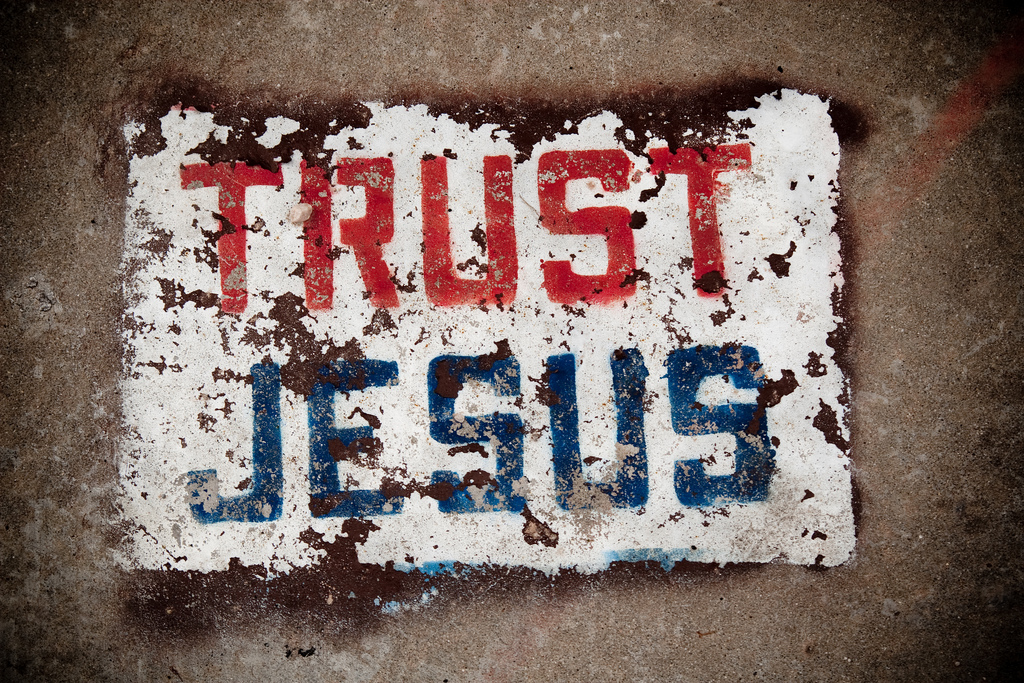 For now, though, I hope that you will take the time to read what I have to say on the matter and then I will let you watch the video I created to go with this beautiful song….
Trusting in Jesus can be hard for all of us at times – I can understand that. I know there are times when life can make you feel like there is no hope, there is no way out, and that the end is nigh. But fret not, little ones of God. When you feel it is the end that means it is just only going to be the beginning of something beautiful and magnificent – not only in the eyes of God, but in the sight of your own eyes as well!
Sometimes we don't understand why things go on in our life that do. Sometimes there isn't any way  to explain why God would allow such a thing to happen. You can't expect all of us to know every single answer to every question on earth. As the matter of fact, we aren't to know everything because the bible says that the other half is yet to be told.
So, what are we to do then? It's simple my friends…
TRUST IN JESUS!
Oh, but how can I trust in Jesus'? My life is so messed up! Everything is going wrong. There seems to be no light at the end of this long and dark, scary, cold, damp tunnel. But do not be afraid. Stop anticipating the worst and look up toward the one and only light!
"Trust in the Lord with all thine heart; and lean not unto thine own understanding."-Proverbs 3:5 K.J.V.
Once you start looking up, you will see a lot more then you ever can imagine. Walk with your head high – and don't let anyone bring you down! Keep moving forward and put your trust in him. Jesus wants to take care of every single need that you have. He wants to lead you and guide your life. But he can't. You have to be the one to make the decision to let him take your hand and lead you. So just reach out today and take his hands and let him lead you, not only for yourself but for others as well. Because when your light is shining in you, it's not just shining for you – it's shining for others as well!
So go out today…  Be a light and TRUST JESUS to help you get through whatever it is that may bring you down. He is in control of everything. He's on the throne taking care of business.  I know I say this often but believe me it is truer than true will ever be! He's right there! He'll be by your side whenever you fall, and by your side wherever you call. Just reach out and take his hand….
TRUST HIM
God bless y'all!
Sincerely,