The Healing Stream!
There's this song my grandma has always sung throughout the years and it's called Healing Stream. It's a wonderful song and I've always liked it very much. Both my grandparents have sung it for years and I think it's going to be needing to be making a come back soon – let's go to the healing stream!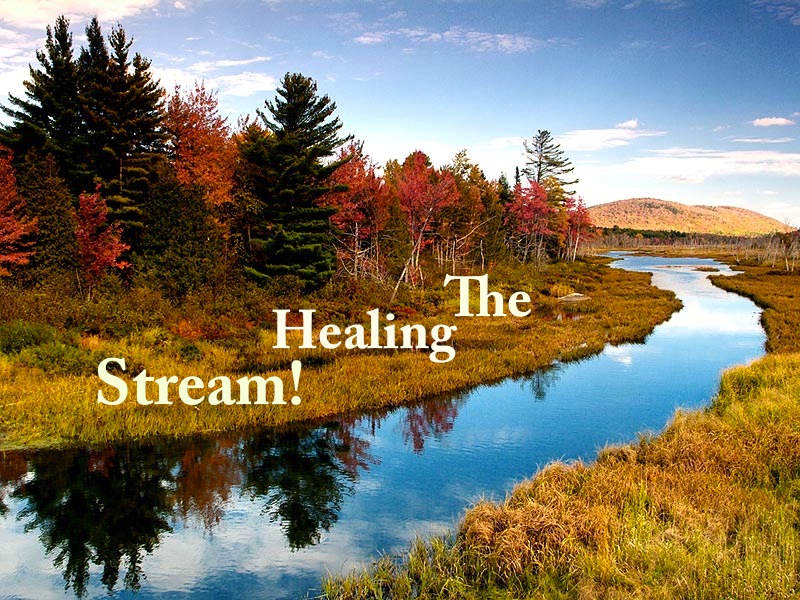 For the past few days my grandpa, mom, and pretty much everyone in my family has been either sick, getting sick or just feeling sick – including myself! I'm trying not to get it ;I don't like getting sick! I don't guess anyone does, though. Come to think of it, though, I have a funny story to tell you about when I was younger and still in homeschool: sometimes I would wish to get sick just so I wouldn't have to do it. And other times I would wish to get sick just so I could sleep! While that works for when you are little, it doesn't work too much for when you are older because then you have more things to do and that can be a problem when you are sick!
But he was wounded for our transgressions, he was bruised for our iniquities: the chastisement of our peace was upon him; and with his stripes we are healed. (Isaiah 53:5 KJV)
How is your health today?
Are you needing to go to the healing stream? If you think about it, everyone in this world is sick – whether it be physically, mentally, spiritually or through their life. Everyone is sick. You see, a lot of the times we don't realize how sick we really are. Being sick doesn't always mean that you are sick with the flu, a sore throat, and congested nose. It could also mean that your life is missing the healing medications that it needs daily. Your life could be perfect. Your health could be just fine, while everything could seem to be going right in the life that you live. It can never truly be right until you have Jesus.
Though I am sure that there are many out there with physical and spiritual sickness, don't worry! Jesus will take care of all those needs if you just put your trust in him! I know many of you have heard this every since you can remember, but whether you like it or not – it's true!
And there are many things people don't understand about healing. For one to be healed takes us to take the medicine we need to help us get better and God did supply us all natural remedies to help us get better from whatever sickness we may have. I do admit that I really don't take all the supplements and things I need to be taking for my body, but the difference between myself and possibly someone else is that when I want to get better, I take whatever I need to.
 And by the river upon the bank thereof, on this side and on that side, shall grow all trees for meat, whose leaf shall not fade, neither shall the fruit thereof be consumed: it shall bring forth new fruit according to his months, because their waters they issued out of the sanctuary: and the fruit thereof shall be for meat, and the leaf thereof for medicine. (Ezekiel 47:12 KJV)
Some people may say that is lack of faith on our department, that God will take care of us… True, he does have all the power to take care of us and heal us from whatever illness we have, but the thing is in most situations he isn't just going to reach down and abduct you into heaven like some UFO alien spaceship so you can be operated on by the hands of God and come back healed. People can pray all they want, they can go to church all they want, but for true healing takes work. Most people are sick because of the actions that they do themselves by what they choose to put into their temple. HIS TEMPLE.
My grandma (she blogs at Hillbilly Heaven Herbs Blog) gets frustrated with me often because I don't take all the necessary supplements and herbs I need for my body, (but like I said above) when I do wish to get better from something, I take from my grandmothers herbal arsenal – whatever I need that suits my situation best. At least when I wish for healing I take the steps that make it possible for healing.
"Faith without works is dead, faith with works is good thinking in the head."– Nathan Tune
I hope that you all enjoyed today's blog post. And I hope to be getting well pretty soon! I have lots more in store for upcoming blog posts and to get them out there to you I need to be well. Have a blessed day everyone and don't forget to put your work along with your faith, most the times that is all it takes.
God bless!
Sincerely,