The little boy stares at the new remote controlled toy truck displayed in the toy stores window, with such childish awe and amazement he begins to slowly reach up and touch the glass, dreaming of the day that he could own the toy himself, however, he knew that such a dream was absolutely foolish. You see, Mike's parents were very poor at the time and could barely afford to take care of themselves.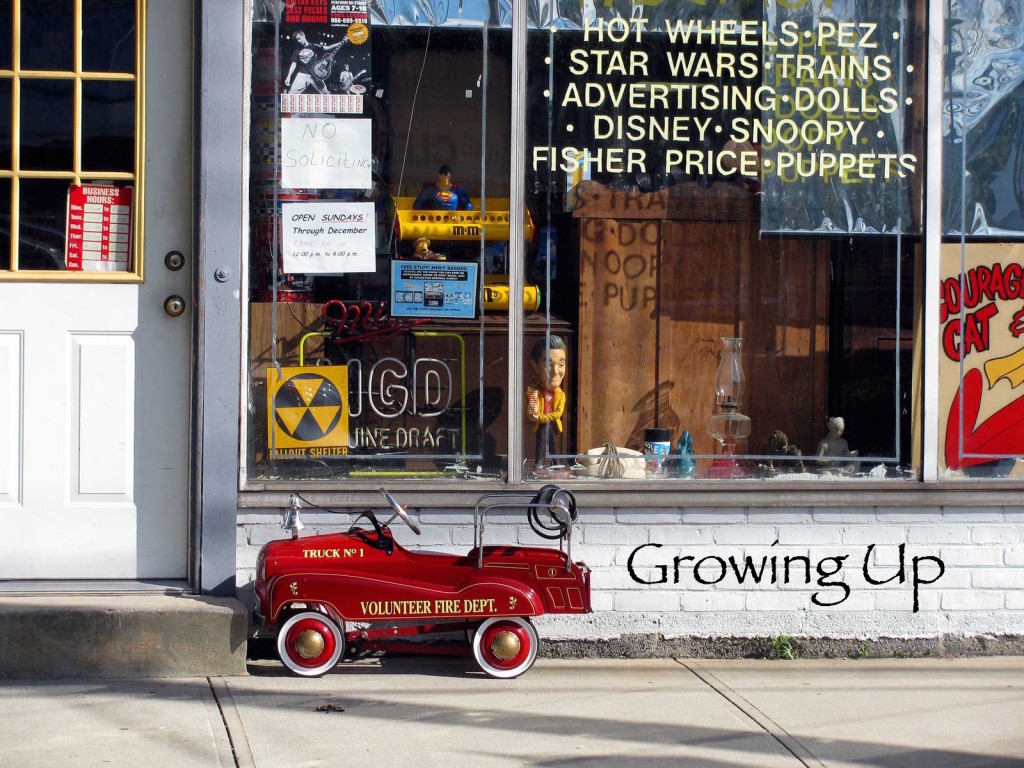 Much less afford something so grand for Christmas, yes. Sadly, Mike's hopes of ever owning such a nice toy was nothing more than that – just hope. "Why do we have to be so poor, God?" Mike thought to himself. "Why do my parents have to work twice as hard as any of the other families on my block yet only make half of what they make, it isn't fair God, it isn't FAIR!" He began shouting and kicking the trash cans outside of the store and the store owner ran out to see what all the ruckus was about, when he found that little Mike was to blame he was shocked. See, Mike isn't known for getting into trouble, he's actually quite a nice boy, he does what he is told when he is told and he does so with the utmost politeness, he is very mature for his age, (that would be 8 by the way) he likes to drink a lot of chocolate milk and play in the dirt with his 'friend', Bill.
The only serious trouble he'd ever gotten in was not cleaning up after himself one evening, he'd never made such a mess before in his life, most certainly not intentionally anyways, when Mr. Pine found him standing there he quickly began to question why it was that our friend, Mike had so angrily knocked over his trash cans, when Mike explained his frustrations with Mr. Pine, Mr. Pine just gave a slight grin and a small tear started to stream from his face, because you see, Mr. Pine knew all too well the struggle of being poor, so he got himself back together and he told Mike not to worry, "You be a good boy like you always have Mike, you pay attention in school and I promise you that one day it will all pay off." "Now, let's get this mess cleaned, what do you say?" Mr Pine said with a laugh.
50 YEARS LATER –
It had been 50 whole years since that short encounter with Mr. Pine, who is now long gone, our friend Mike has grown up to be a fine businessman and though he never became filthy rich, he always managed to have everything he always wanted, except, he never did seem to get that Blue remote controlled truck that he had dreamed of many years ago in the window, now this being his 30th Holiday with his family, they all agreed that it was time to get their dad something that he had still always dreamed of, but never made the time of getting himself, come Christmas morning he was just excited to wake up breathing, but when he started opening his gifts his eyes filled with tears as he saw the toy truck under the wrapping paper.
He began crying and remembered the day that he had stared into the store window, asking God why. – He remembered that it wasn't easy growing up the son of a farmer in the middle of the hardest times his country had ever faced, he remembered that it was often difficult, but he made it through, he grew up, he came out something wonderful, like a diamond he was given just the right amount of pressure to come out worth more then he could have ever imagined.
In Conclusion:
We often ask ourselves "Why God?" why is it that we work so hard but seem to get nowhere, or why is it that we can't even afford the simplest of things, much less a little toy? Personally I have to say, even though my family has had it rough at times. I have to say that there has never really been a 'bad' Christmas, we may not of always had 'everything' but you know what? Most of the time we do not need 'EVERYTHING' we always had just enough, somehow, we managed to get what we wanted and somehow we always managed to get by, I have always been amazed at that. We all change, we all grow up, it's just a part of life, I remember when I was little running down the hallway on Christmas morning shouting at the top of my lungs "It's Christmas! It's Christmas!" My eyes getting real big as I seen the gifts and stockings full, the candy, the tree, the music, the hot chocolate, the food, all of it, somehow everything was just right even when we didn't have much, it couldn't have been better.
There may be times that we wished we could go back and change things but we have to ask ourselves, in growing up, is there really a lot that we would change? How much is there that we would change and if so, what exactly would we change? For some I am certain that there are many things that they would change, but for a lot, myself included, I have to say that I would not change much or any little thing at all, because even though there are rough and bad times throughout our life and for those that grew up in far worse conditions than myself, even though there are bad times, it is those tragic events in our life that make us who we need to be, well I could put that in a different set of words, it is what gives us the power to be who we need to be, whether we choose to do the right thing is another story entirely.
But that's also a part of growing up, thank you much for reading (the story above the conclusion is entirely fictional written by Nathan Tune for the purposes of this blog) I hope you have been blessed by it in some way.
SHALOM –