I do not intend for today's post to be as long as usual, however I never intend for them to be that long so we will just have to see how it goes, the title I've chosen is chosen from the recent turmoil in U.S. Cities such as, Ferguson, and Baltimore, where hate towards those who put their life on the line for our protection has been rising more rapidly than I would like to admit, my friends.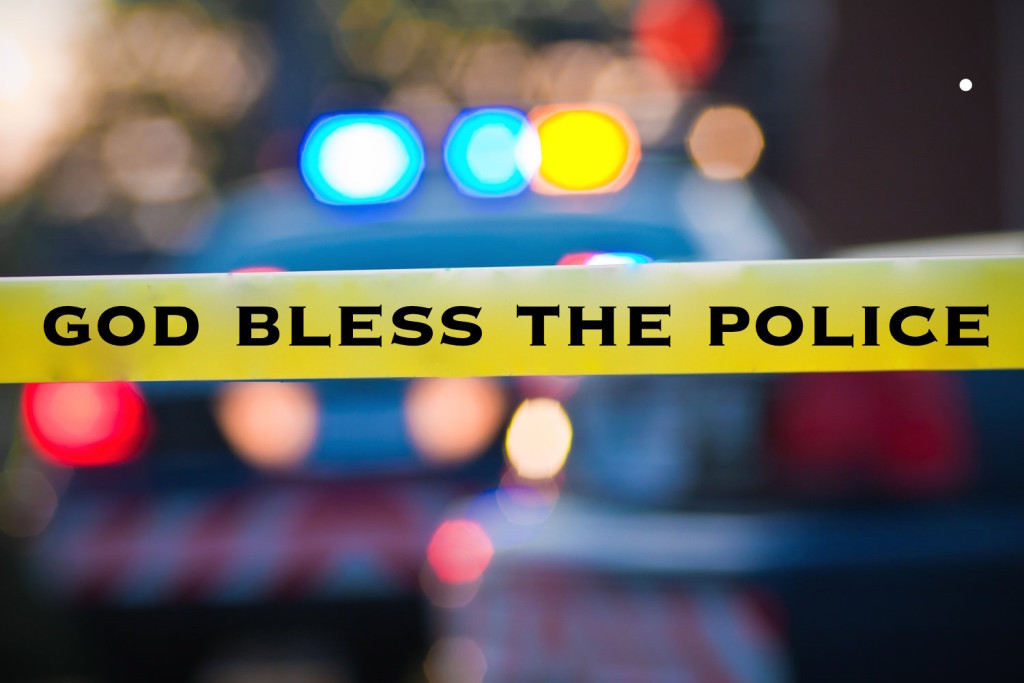 I remember as a kid that I would always be very loving and respecting of all police officers, whether they were a city cop, deputy, state trooper or whatever, I had great respect for them because I knew at such a young age and understood what type of job it is that they had. Their job is to die defending the law, criminals may die from time to time and in many incidents it is a sad sight to see, however it is a great difference in dying while defending the law and dying while breaking it, I'm here today to tell you that cops lives matter very much. Everyone wants them to go away but no matter how horrible we may treat them at times and no matter how tough the job can get, they keep right on protecting and serving, that is the job.
Is this to say that there are NO bad cops out there? No, absolutely not, that is not what I am saying. However we must remember that there are bad apples on every tree, it's just a fact of life, you can live in the sweetest universe you can think of and i guarantee you will have some type of villain out there trying to ruin everything, like look at the old "My Little Pony" cartoon, even those folks in a land of puff and fluff had to face their enemies. We know that there will be bad cops, I have seen them myself, but that still does not change my opinion about police officers, nor does it take away my respect, it angers me to see bad cops making a bad impression on all the good cops just as it angers me seeing bad Christians making bad impressions on those who really put their hand to the plow without looking back.
Blessed Are The Peace Makers –
Jesus tells us in the Bible that the peacemakers are blessed, and that is true, and police officer are peacemakers, that is their main job in law enforcement. To help keep the peace, to maintain all situations so things do not escalate out of control and to keep us all from being seriously hurt.
Scripture:
 Blessed are the peacemakers: for they shall be called the children of God. Matthew 5:9 KJV
A poem I have written in honor of all the brave men and women that serve us every day and that deserve our respect.
God Bless The Police
Copyright 2015
Written By: Nathan Tune
He's a young man, she's a young girl, she's a sister, he's a brother, he's a father, she's a mother, they've got sons and daughters and their someone's son and someone's daughter too.
Out the door they go with a badge pinned on their chest, keeping their head up high putting their own life on the line. They do it every day and we don't even bother to say thanks, most of the time.

To the mother, to the brother, to the daughter and to the father, to the son and the sister, to the families and to the giver, to the one who puts their own life on the line, you're one of a kind.

What you do it ain't easy, you knew that from the start, you're judged on every little move you make and there's so many that may hate but I hope you know that no matter what, we thank you, we thank you for your service, we thank you for your courage, we thank you for protecting us when no one else was. We thank you for keeping the peace and if I could real quick please, God bless the police.

Now it may seem like you are unappreciated, and it may feel like you're not wanted, and maybe in some cases that's true, but please don't let that get to you, don't lose your care and your love, because you are still needed and what a few folks say don't count. So please dear police, don't leave us now.

God bless you.
No conclusion for today's post, that is all. Thank you for reading and I hope that it has blessed you in some special way, always keep in mind that when in doubt, do not pout, God will pull you out somehow. Until next time…
SHALOM –