MERRY CHRIST-MAS my dearly beloved brothers and sisters in Christ!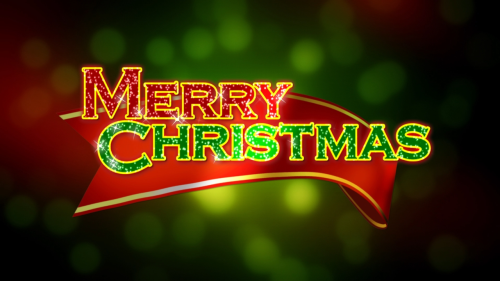 I hope you are all having a lovely holiday today, I am just simply trying to enjoy it as best I can and look back on times gone by, it is quite amazing how much time can change things isn't it?
Each time I start to write one of these blog posts I try to shoot for about 500 words or more because I just feel that is what they should be, not too long, not too short but something good and soul providing, encouraging, uplifting, inspiring (I hope) and good food for your spirit!
Don't forget what the season is truly about, it's about these simple attributes below:
Christ
Giving
Love
Peace
Joy
Happy-ness
Kindness
Caring
Sharing
Togetherness
If we ever forget that we will lose all sight of the holiday's, and I'm afraid there are too many people that have already forgotten, as I said in my last actual radio show, CHRIST-MAS isn't really ALL about gifts, fancy dishes, a lot of food, super savings at the grocery store, egg nog, it's not about how much 'stuff' you get at all. CHRIST-MAS first and foremost has always been about CHRIST.
Now if you've been paying attention you'll notice that I have been spelling Christmas like the following – "CHRIST-MAS" why is that? Simply because if you look at that last word "MAS" in Spanish, it is then translated to "MORE" am I right? I don't know much Spanish, but I know that  much to tell you, yes I am right! So looking at it with that mindset, Christmas is really one or as matter of fact THE biggest season of the year and it is possibly the one day out of the entire year that CHRIST is recognized MAS than he is any other day of the year!
When CHRIST-MAS is celebrated in that context.
Which I believe for many, many, many many, many years now it always has been, people have always celebrated CHRIST-MAS to honor and glorify – CHRIST!
Now don't get me wrong, I do not doubt for one minute that there aren't people who are caught up in all the "stuff" people that 'worship' Santa, the elves, the tree, blah blah blah.
I'm pretty sure there are some and we know for a fact that more and more each year our beloved Christmas becomes this commercialization about business making more and more money while people kill each other to save less, it is increasing at a rapid speed, people going crazy about the 'stuff' rather than the true meaning.
And we cannot deny that the majority of all the world recognizes Christmas as CHRIST'S birthday and he IS glorified by, he IS, it's just a 'fact' even sinners have to recognize him that day because when Christmas is celebrated the way it always has been, and the one that will  really comes out being glorified is GOD and while I believe the spirit of Christ-mas lives inside each and every single one of us all throughout the year, because I believe it is just the TRUE love of Christ.
It just for some reason takes the actual season of CHRIST-MAS to activate it, then it begins to work outside of us, so what do you say my friends? Are you going to embrace  CHRISTMAS spirit this season? And if you do, why not riding it all throughout  the New Year as well?
And possibly throughout the rest of your life? (Just a wild thought)
I know many have their criticism of Christmas but I will continue to celebrate it, as my favorite parts are the lights and Christ said he is the LIGHT of the world, so why let your house be all dark, gloomy and Scrooge-y this Christmas?
Just to let you all know, again, after today I will be taking a 5 day break from the social world and my phone/internet/laptop and most all electronic devices other than TV to watch some shows and movies with my family.
Celebrate Christ more this Christ-mas!
God bless you all!
MERRY CHRISTMAS!
SHALOM –