Repent!
The scripture of the Gospel says there is ONE way and if you accept others false gods as true then you're denying Jesus Christ. And JESUS said if you deny him before men he's gonna deny you before the father and that means you'll be going to hell. None of us want that do you? I don't, I want to see people saved.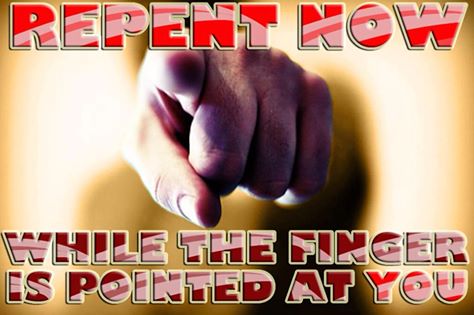 That's just what the bible said, people its time to quit playing church and time to get straight with God and go out to warn others to get straight with God because those who don't WILL go to hell the bible is clear.
Scripture Verses:
Not every one that saith unto me, Lord, Lord, shall enter into the kingdom of heaven; but he that doeth the will of my Father which is in heaven. Many will say to me in that day, Lord, Lord, have we not prophesied in thy name? and in thy name have cast out devils? And in thy name done many wonderful works? And then will I profess unto them, I never knew you: depart from me, ye that work iniquity. – (Matthew 7:21-23 KJV)

Know ye not that the unrighteous shall not inherit the kingdom of God?

Be not deceived: neither fornicators, nor idolaters, nor adulterers, nor effeminate, nor abusers of themselves with mankind,

Nor thieves, nor covetous, nor drunkards, nor revilers, nor extortioners, shall inherit the kingdom of God. – 1 Corinthians 6:9-10 K.J.V.
(However notice that after those verses it says (As SUCH WERE some of YOU)
People it's time to quit playing church, all this LOVE, LOVE, LOVE God is LOVE.
Don't judge, you CAN'T judge, scripture says NOT to judge all that stuff is a CROCK and a sheer demonic corruption of the FULL council of God. And anybody that preaches that is in danger, and anybody that falls for that kind of false teaching needs to open their eyes because I'm sick of seeing so many people fall down that road. There's only ONE way, it's not all prosperity either, it's not all positive either, if you really read the bible Christ don't say the things that are gonna happen to us for standing up for his name will be good and great.
(IN THIS WORLD THAT IS)
He says we'll be hated, persecuted, imprisoned. JUST as those before us! And friends we are NOT better than them. To live is Christ, to die is gain. If you DON'T go out there and preach the full council of God, if you don't tell people they're going to hell if they don't get right with God then you yourself will be in great danger. People this isn't a game. We may not have the final judgement but we know that the bible says that no unclean person will enter into heaven.
If you don't warn them people and tell them they need to get right with God then you're fooling yourself. If you truly love people you'll tell them what the bible says. The bible doesn't say that you can run around in sin and be saved from hell. The bible says you die of your sins and become a NEW person in Christ and you sin NO MORE.
The Scripture Says:
And if thy right eye offend thee, pluck it out, and cast it from thee: for it is profitable for thee that one of thy members should perish, and not that thy whole body should be cast into hell.

And if thy right hand offend thee, cut it off, and cast it from thee: for it is profitable for thee that one of thy members should perish, and not that thy whole body should be cast into hell. – (Matthew 5:29, 30 KJV)
If you don't cut off that sin your whole body will be cast into hell. But the good news of the Gospel isn't to kill, it's to bring life. But it cannot bring life if not backed up by speaking of the death that the law will bring by our breaking it. Because we are ALL worthy of hell fire and eternal damnation. Hell is real, quit acting like it isn't. You judge righteous judgment. You tell people as the scripture says:
As JESUS did:
Repent: for the kingdom of heaven is at hand. – (Matthew 4:17 KJV)
REPENT! People need to REPENT or they WILL be cast into hell! Quit acting like they won't! If you LOVE them you'll tell them.
QUIT lying! Quit preaching a false doctrine of prosperity, love, happiness, no hell, no sin, don't judge. Because that's not in the bible. Not for Christians that serve God with all their might and stand for TRUTH especially in these days.
I Conclude:
Telling you this in LOVE my friends.
You're on your way to hell if you don't REPENT and TURN from your wicked ways and accept Jesus Christ as your Savior. And that is the cold hard truth, however. With Christ, there is still hope, there is always hope. As long as you are willing to accept him and turn on the evil ways that we have all committed in our lives, because we don't have to be slave to those sins anymore. Jesus sets us free of all our burdens, he doesn't imprison us like so many may think.
I hope you enjoyed today's message post and until next time my friends…
SHALOM –