Merry Christmas!
Blessings and Shalom to you today. Merry Christmas and God bless. Today I would like to take the time to talk about this wonderful holiday that so many of us share.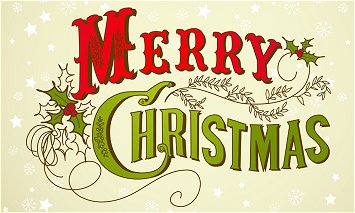 Like many of us, I'm sure we can talk about our past Christmas experiences and make new ones this year. Will a dish turn out bad? Something that you decided you wanted to make at the last minute because you had forgotten or you just wanted to make it so you could surprise your family-  but instead it turned into a disaster. Now what some of us see as a 'disaster' and horrible and terrible and awful is what other people would be thanking GOD for!
So many times in life we take so many things for granted. We have so much is just right there so convenient for us but because we are the ungrateful people we are, we don't appreciate those things today. I want to talk to you about some of my past experiences in my family and yes I plan on this having some type of a lesson in it that I do hope you take from it.
Celebrating Christmas
Over the years, we've managed to always have one good thing – and that's the joy of celebrating Christmas. It's always been a huge deal to me and my family. Even when we didn't have much, we have always had enough. I can remember one time when it had been a pretty hard year and my mom got mad but later moved on from all of it and was happy too. My grandma let us open two presents on Christmas Eve! But it wasn't that it was just 'two' presents, it's that they were some pretty good presents too! I remember getting a city set with some toy trucks and cars and little people. It had a car wash and a little gas station and everything! I loved it! And to be honest, I still do! I have still got it to this day, for my 1/64 scale items.
Christmas has always been pretty good for us. Looking back, I don't know how my family has managed to give us such good Christmas's regarding our circumstances but nevertheless they have always been great. Not to say that they were like other families, extravagant decked out and normal… I don't think I can say that about all of them honestly.
The last time I can remember us having a pretty 'normal' Christmas must of been 7 years ago when we lived in Doniphan, Missouri. We had a really nice home and the nice dishes, the silverware (that we still have it's just packed) and all of that. Really nice Christmas decorations and all of that good stuff! And it was great… And then we have had Christmas with just our tree, not much of Christmas decorations, and no Christmas lights at all!
The first year we had moved to the Amish farm we had to eat out for the first time on Christmas ever! And my Grandma didn't really like that. She didn't know how to feel because she was used to doing all the cooking. It was still a good Christmas, though, and God is still good – no matter what! I look back and remember enjoying every single on of those Christmas's.
And I believe this year I will do the same. This has got to be our most weirdest one of all time! We lost our oven four days before Thanksgiving (it blew up) and still don't have one. I have been baking like crazy in a turkey roaster! That's right, I've made biscuits and all of the Christmas dessert dishes pretty much. A homemade chocolate cake with some homemade chocolate icing. Droves of sugar cookies and brownies! I'm wiped out! But it most certainly has been good.
Because it doesn't matter what you have or where you are. What matters is what you make of what you have and where you are. Make the best of it. Always.
Until next time my friends…
Merry Christmas and Happy New Year!
God bless!
Sincerely,