Howdy!
Why, howdy everyone! In today's blog post I would just like to write about daily life in these  past couple of days – in my life and around the world.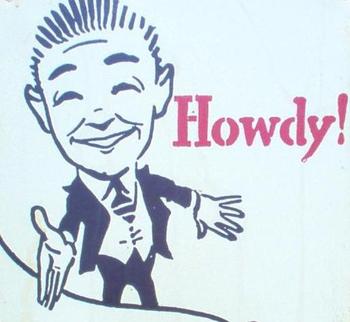 I guess that's what I do every time I write one of these, isn't it? Well, I can't seem to escape the way that I feel about certain things, certain issues and how stuff can just grab a hold of me and stays with for so long like it does. Good things though, that's not too bad. Things like the little kids in school that protected their little friend against the bully. The one about the boy who returned the money to the elderly woman that his dad had stolen from her.
And so many other great things. I have been talking lately that it's important that we just, sit back during this time of the year especially. And just sit back, but quit sitting as well. You know? Perhaps not. We need to slow it down this time of year and just sit back and look at the world around us and we need to realize that we are not the only ones here. There is other people out there. Possibly with even bigger problems than us.
Because we all know that the truth is.. We ALL have problems, others just have bigger ones than others. But when it's YOUR problem it's big to YOU isn't it? Ok, well just imagine that YOUR problem was that much BIGGER. Because we aren't the only ones dealing with struggles trials and tribulations and another thing most people get wrong is that Christians don't go through any of that. That we are just immune to it because of God. Wrong!
Christians Do Struggle!
So many times throughout life people think that just by taking to Jesus it will keep them from all these struggles and pains that life has to bring. And more then most of the time people sell out Christ to be that way. But that isn't the entire true case. Because we all struggle and go through heartache, even people who have Jesus…
Except there is one difference, a BIG difference. With Jesus, we know that we can get through it because we know that with men, through ourselves alone it really is just impossible. But with GOD ALL things are possible! And it's true! No we aren't spared from 'all' of life's heartache and struggles – but because we allow Jesus to lead us and guide us through life, we make it through and we have the most important things life has to offer.
Peace, Happiness, Love, Comfort, Calmness in the storm and the most important.. Unspeakable JOY! Joy. As that scripture says the JOY of the Lord is our strength! And it is. So many times these people out there doesn't want us to mention any bit of negativity at all like the stepford church world or something. There is a quite a big difference in "ignoring" your troubles and getting "through" your troubles. Because we can't just ignore them. They are there. And they are very real.
But because we have Jesus Christ, we don't have to worry so much about them because he's got everything under control. Amen?
God Bless Y'all!
Sincerely,