Dare Be a Disciple?
Greetings, as a servant of the Lord Jesus Christ, I've noticed that it cost me my family, friends, and much more.  When you become a true disciple of the Lord Jesus Christ, you will start to notice division among your family. Well, they will pretty much isolate themselves from you who is in Christ. It can feel like a lonely walk in your walk with God, but we must always remember that the Lord is with us.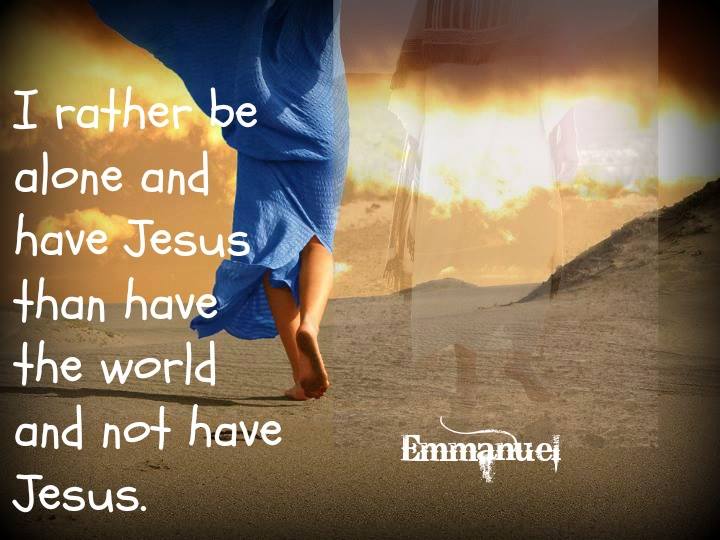 John 16:32 says 32 Behold, the hour cometh, yea, is now come, that ye shall be scattered, every man to his own, and shall leave me alone: and yet I am not alone, because the Father is with me. So, what exactly do I mean that it can be a lonely walk when your walking with God? Well, it is when members of your own household like your mother, earthly father, cousins, aunts, uncles hate you because you decided to follow Jesus. I have experienced isolation from my own family that I used to be close with. It has been hard for me because I've always been a family type of person, always being in fellowship with my family. And though it may be hard for me, it is so worth it. The best decision I ever made in my entire my life was starting a true relationship with Jesus Christ.
Jesus said in Matthew 10:34-39
34 Think not that I am come to send peace on earth: I came not to send peace, but a sword.

35 For I am come to set a man at variance against his father, and the daughter against her mother, and the daughter in law against her mother in law.

36 And a man's foes shall be they of his own household.

37 He that loveth father or mother more than me is not worthy of me: and he that loveth son or daughter more than me is not worthy of me.

38 And he that taketh not his cross, and followeth after me, is not worthy of me.

39 He that findeth his life shall lose it: and he that loseth his life for my sake shall find it.
When you carry your cross it signifies admitting His right over your life. As you give up your life to Jesus, you will find true life in return. As a true follower of the Lord Jesus Christ of Nazareth, one should not love their family more than the Lord. Furthermore, another example of how a lonely walk can be as a Christian is when you can't find anyone to fellowship with who has the same interests as you do when you are in Christ. Or some people might see you as a lunatic or too religious. I know I am not the only one who desires to fellowship with those who are on fire for God. As born-again in Jesus, you see the world in a different perspective. For example, When you're new in Christ, you dislike the wicked things this world has to offer. As your led by the Holy Spirit, you start to feel as a foreigner in a strange land because you know your citizenship is in heaven! Our true home is where our Abba Father lives!
So when your family stops talking to you, and ignores you as if you didn't exist anymore just remember what Jesus said in John 15:18-19 If the world hate you, ye know that it hated me before it hated you.If ye were of the world, the world would love his own: but because ye are not of the world, but I have chosen you out of the world, therefore the world hateth you. I rather choose Jesus over my family a million times because He is worth it! At the end, we will be rewarded for enduring until the end! So continue to walk strong in the Lord! I hope this blog post blessed you in some way in reminding you that you're not alone.
For the Son of man shall come in the glory of his Father with his angels; and then he shall reward every man according to his works. –  Matthew 16:27

Sister in Christ –
Emily Roll