Change…
Good tidings to you my dearly beloved brothers and sisters in Christ!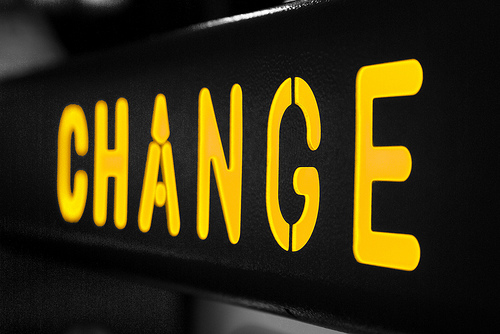 Ahhh… Yes, time to break out the old "CHANGE" Image again!
Well, today I want to talk to you about some of the new directions I plan on taking my radio show, this website and whatever else I can think of to fill the gaps in this post. Let's start with the new direction for "Tune Radio"
As you can see (If you even checked, you little lazies!) I have updated the "Tune Radio Page" I have also made a separate youtube channel completely dedicated to Tune Radio, I may just be sharing shows through that account for quite awhile like I already have been doing, because my digital radio dj/broadcaster will not work for me anymore like it once did and I now have no other way to share my radio show but youtube.
So if you haven't already  – go SUBSCRIBE!
Next let's discuss…
The Website:
From now on I will be dedication a lot more time to working on building up my website. Now, that doesn't mean that I won't be posting on other social media pages anymore, it just means I will be using social media pages to direct more traffic to my website because I've had this blasted thing for two years now and there are still some people that aren't even aware I have one!
How do you like the new look by the way? I myself LOVE it but hey, I'm "supposed" to LOVE it! I made the darn thing! I bet some of you are reading and are thinking right now, "Well, this kid's on a sugar high" Nah! I'm just excited about all the things I have "planned".
QUICK! Think! Why did I put quotation marks around "planned" like that? Because I am one that believes everything always goes according to plan! Even if it doesn't go according to MY plan, then I KNOW it had to of gone according to GOD'S plan because I always try to be in his perfect will.
BLOG POSTS:
I am going to try to write and share more blog posts, It's one thing I love doing; however with writing and planning shows for "The Nathan Tune Show" that takes up a lot of time as it is and I have to manage things better and sacrifice some things for the good of something else.
With that being said blog posts will most likely continue as they have been, but who knows, I'll try to write something short every chance I get!
AUDIO DRAMA'S:
This Christmas I will be premiering my very first ever audio drama!
Titled: "A SAVIOR fOR cHRISTMAS"
Preview Below:
I have ALWAYS – LOVED audio drama's! It makes me so happy to announce this story I created on my own and having acted all the voices as well! I CANNOT wait to share it with you!
Remember, this premieres December 23rd of this year!
It will be available to listen to on youtube for FREE – but if you wish to support this drama and others like it in the near future, you can do so by CLICKING HERE.
Thank you for whatever you can give! As someone once said…
Even the smallest pebble, can make a ripple; In the pool of life.
Well, that is about it for now! OH! I almost forgot – (ALMOST)
I will be taking a one week break from "The Nathan Tune Show" meaning I will come back on December 9th 2014.
Thank you for all who read and until next time…
SHALOM –