An Update With Me and My Life: (What Faith Can Do)
Hello everyone, today I'd like to talk a little more about FAITH a subject that I love talking about. Also, for those of you who haven't had the time to catch up with me yet, you've probably missed a few things since my last few videos when I first started posting them on Youtube. So just incase here's:
An Update With Me and My life (WHAT FAITH CAN DO):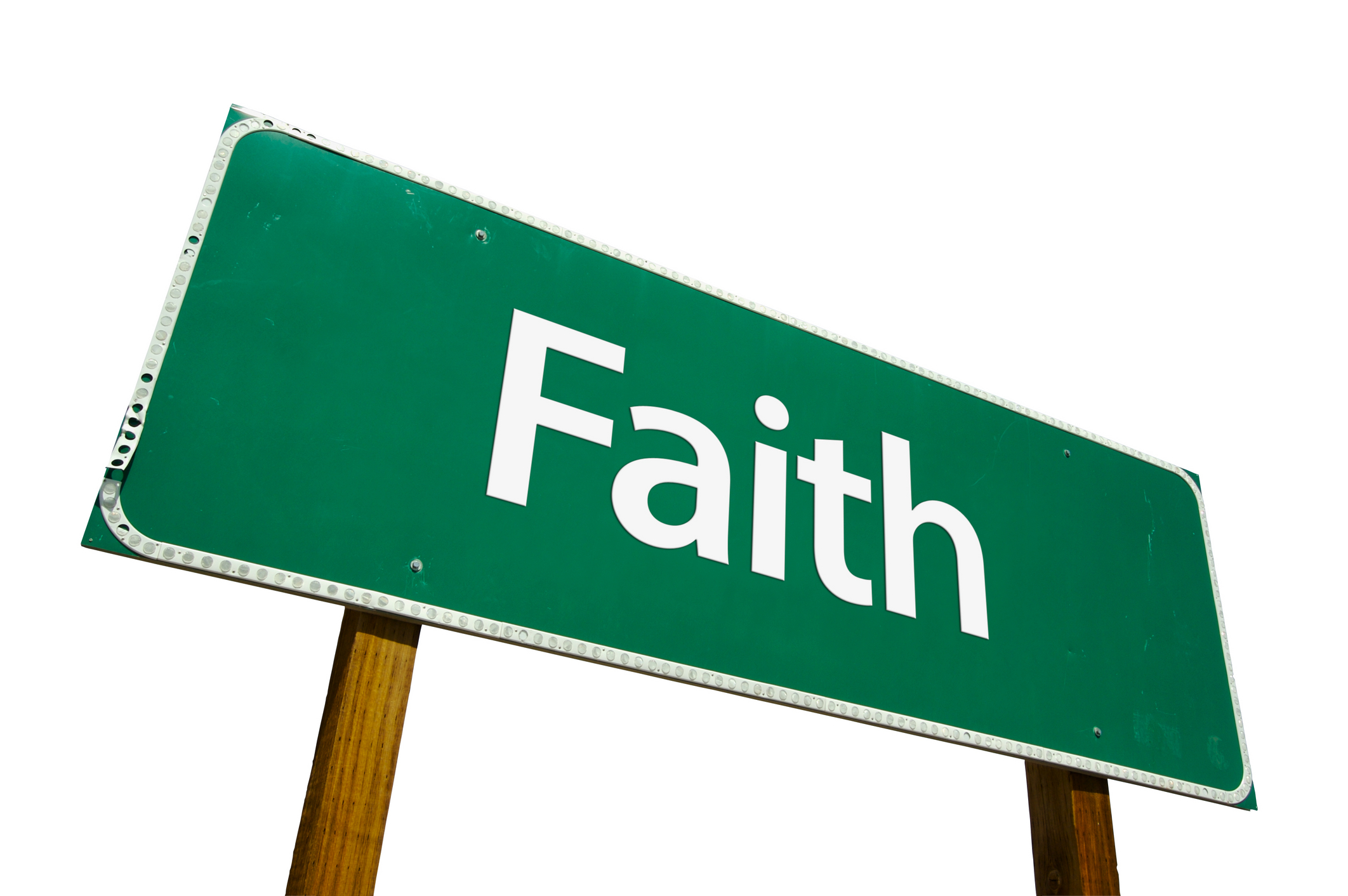 One moment you find yourself feeling like you could run across the sea or climb the highest mountain, run the longest race, and then…
The next minute you find that you've just began to lose that motivation you once had.
Not saying that I've completely lost the motivation I once had, but things have slowed down for me a bit since the year of 2011.
It is amazing how God works though: I never in a million years would have thought that I'd be here today where I am – or that last year I would be where I was. I have been doing a lot of thinking, reminiscing, praying and planning…
In July, 2010 my mother left me for a homeless man – a homeless man that we brought onto our farm to help. This experience has taught me that not everybody can be helped, not everybody wants help, not everybody deserves help.
This man was and truly is the most ungrateful person I have ever met in my life – to be homeless that is, it was absolutely astonishing… And what was even more astonishing to me is that my mom ran off with this man and married him!!
Mind blowing for sure… It was hurtful, there was pain, heartache, tears, but my faith was strengthened… Because God began showing me many great things, these past two years he has showed me a lot.
In late 2010 I started doing more social activities to keep me out of the house and to keep my mind off what was going on (this was my therapists idea – yes, I had to see a therapist, a recommendation by my doctor. My blood pressure was too high and they wanted me to see a therapist for what had been happening with my family.
At first I wasn't too thrilled about the idea, I have never been that thrilled about always having to go to the doctors because of my health and leg problems, but it's always been something I just have had to deal with.
I started by joining the boy scouts, now let me say on behalf of the Boy Scouts of America I think that the organization is an amazing thing they have great lessons, values, ethics and life-long teachings that will truly last a child's lifetime and I will always hold that association close to my heart, but unfortunately the troop that I joined I feel wasn't giving me the full experience… I started visiting a local church and later on quit visiting I thought I had made a friend there, a real friend, but it seems once I quit visiting his church he didn't want to have anything to do with me.
I was trying to be more outgoing in social, but in this kind of cruel wicked world with liars, people who make fun and talk behind each other's back I can see how hard it can be for some.
But you must keep moving forward; God has plans for people like you. BIG plans.
2011 came and God just continued to open more and more doors for me and my family, we received a visit from a preacher friend of ours. He told us of a bus he wanted us to go look at. To make a LONG story short, it was sometime in February and we got the bus, truly a great miracle of God a blessing like no other…
Now, God was dealing with my heart. I was trying to figure who I wanted to be, what I wanted to do. I have always had a heart for children, but I have also loved acting and entertaining like drama or film arts. Voice overs, voice acting like cartoons… I couldn't figure it out; my heart is to help the children, the abused, the forgotten, those who struggle through their day to day life…
Abandoned and hurt… I want to be a voice for those children, I was praying hard and then finally it came to me: I am to be an Actor, take the money I make and help the children like I want. Great plan, right? But I still wasn't sure. I began searching for acting classes, camps, colleges, looking back today I can't even remember what made me decide to look for acting classes, it just came to me.
I searched and searched, and I kept coming back to the same one: KD College in Dallas, Texas. I had prayed and prayed asking God if this is what he wanted me to do, I asked his will… I sent in for a pamphlet on their classes and camps. At first I thought they weren't going to arrive at my address because I remember very clearly that my grandma and I didn't even put the correct address. Sure enough though it came, in the most exciting way!
I was watching a YouTube video of my favorite Christian actor "Kirk Cameron" and he was talking about people becoming actors and wanting to become actors in Hollywood. He said there are those who just want to be there so they will be rich and famous; he said Hollywood is not the place for those kind of Christian people – but if you truly have a heart, a passion, going in there saying that you love God and fear no one but God then to go for it. With that said, I was praying the whole time through that video still asking God and at that very moment Kirk Cameron said that, I heard our dogs barking. I looked outside and seen the mail had ran. Sure enough there was the pamphlet that I had requested. I couldn't believe it; I was and still am completely sure now that I am following his will.
It didn't take me long to figure out that once I got to Dallas I was exactly where I was supposed to be.
Once we left, I really didn't want to, but again… Even though it was very hard for me to do so, I continued to feel in my heart as if God was comforting me telling me directly that things are going to be just fine.
After getting back from Texas things seem to settle down for a while. My family and I had already decided that we all wanted to move to Texas, so we began packing things up and moving it into storage little by little, day by day. In August, my grandparents were down home around the Bootheel of Missouri taking care of some business, while also my mom was attempting to leave that man she had ran off with.
If anyone remembers I posted a video during that stressful time of me singing a song that I wrote "Mom I Pray".
And I asked everyone to please pray for my mom. Well, she ended up taking the man back and staying there. I was absolutely discouraged and brokenhearted. But once again, I continued to sing my song for my mom; I continued praying faithfully.
My friends, that is what faith is: believing in the impossible, seeing the things not seen. The Bible says if you have the faith as small as the size of a mustard seed, mountains can be moved. Everyone has always been amazed at my faith. Back when I went to KD, I kept getting great compliments about my faith, my strength, and my perseverance.
I just smile, because I know – I know that even though things seem bad at the moment, I have learned from my experience anyways that God has a plan! Do not pout, without a doubt in the end it will all work out. That's what I believe.
During late October/early November, my family and I went to take a trip. We went to Texas to look at a house we found, and to continue our trip on into California…
October 31st is when we first got our hands on what we now call home here in Texas. November 1st I got to meet up with my best buddy, give him his birthday gift and stuff  and because his birthday is October 31st, I was only a day late. But it was a blast getting to hang out with him. (Cameron Wilkinson you are quite the entertainer, miss you and I hope to see you soon!)
We then headed out to California, went through New Mexico and seen Roswell and would you believe that they won't sell you alien masks, out of all the places – I find that just absurd!
We ventured to Arizona and seen the Grand Canyon, what beauty!! And finally made it to the crazy state of California! Got some crazy family out there, but it was great getting to visit them, I got to see the ocean for the first time in my life it was absolutely amazing – I LOVED it.
After about a week in California we finally had to leave and headed home. Once we got back, we began moving our stuff to the Ranch in Texas! On Thanksgiving we were emptying storage buildings in Missouri into our trailers ready to go to Texas.
We did get to make Christmas in Texas and it was fun, but had to go back in January to load up more stuff… The year 2012 started off very different than last year, much different. In January, my grandpa had two heart attacks and three surgeries in less than a week. Seems to me that it entered into more sickness, more heartache, more struggles and pain. My enthusiasm, my excitement and perseverance was beginning to decrease slowly though; only a few things have kept me moving on.
So after all the pain, all the heartache, and hurt, with also happiness, uttermost joy and bliss, today I am even more amazed, shocked, astonished and just absolutely blown away by what is possible when God comes on the scene.
I am more shocked then thrilled to say that my mom has come back to the family… Not really sure how I feel, there is happiness, but at the same time it's still going to take time for things to become, comfortable for me… I mean it has been two years – two years' worth of damage and change can't be fixed in a day…
I'm completely frizzled by the entire event taking place before my eyes. It is not that I didn't believe it was possible, I knew it was possible; it was only just a matter of time. It is just the amazement of it all, I'm trying to comprehend and consume what is going on.
These past two years have been amazing, it's been the wildest ride and I feel it has only just begun; I CAN'T wait to see what God has in store for me and my family for this  year of 2013, and the many years to come!
As for me I know what God wants me to do, I believe I am following his path for me. I pray asking God for his will only overtime before I make a decision.
With an attitude like that, where can anyone go wrong? The bible says:
"Wherefore my beloved brethren, let every man be swift to hear, slow to speak, slow to wrath:" James 1:19 K.J.V."
Keep that in mind everybody. God bless, keep the faith, never give up, and remember! KEEP MOVING ON!
Sincerely,